November 10th Anniversary Chapter Meeting set
The next R&LHS Mid-South Chapter Meeting will be held as follows:

Saturday, November 17
2:00 pm
Leeds Historic Depot

PROGRAM: Historic North American Locomotives

PRESENTER: Ken Boyd -- Mid-South Chapter member, photographer, and author of two historic locomotives books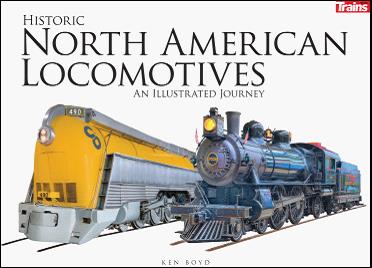 The November 17th meeting (2:00 pm at Historic Leeds Depot) of the Mid-South Chapter of the Railway & Locomotive Historical Society will feature a program about historic locomotives and a book signing by author Ken Boyd. His program will explore the development of the locomotive from the diminutive steam engines of the early 1800s and the classically beautiful designs later that century through the spectacular behemoths of the 20th century and the high-speed rails of the new millennia.
Ken has been an enthusiastic and award-winning photographer, writer, and rail enthusiast for more than four decades, and his work has been published in numerous books, magazines, and journals. In 2014, he published through Voyageur Press (Quartos Group) a popular and internationally distributed book entitled The Art of the Locomotive. His new book Historic North American Locomotives was released by Kalmbach Media (publisher of Trains magazine)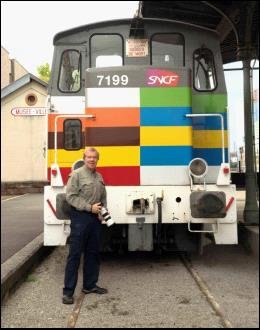 in October 2018 and will be the highlight of his program. With an interest in all early technologies, Ken also currently has a book on historic watermills at the University of Alabama Press for release in 2019.
Ken is a member of the Mid-South Chapter and will become the new editor of its Mid-South Flyer newsletter in January 2019.
****BOOK SIGNING BEFORE AND AFTER THE MEETING****
AND--10th ANNIVERSARY CELEBRATION!!!
At the meeting, we also will be celebrating the Chapter's 10th Anniversary. Come celebrate this historic milestone with us.
Mark your calendar and plan to attend! James Lowery, President and Treasurer