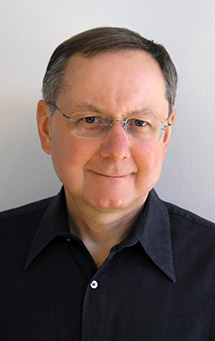 Rich Roberts has been chasing trains since he was a kid in New Jersey, where he spent many hours along the mainline of the Jersey Central watching Fairbanks-Morse Train Masters pull an endless parade of commuter trains, midday Budd Rail Diesel Cars, the silver streak of Reading's Crusader, and long Baltimore & Ohio freights on their way to yards in Elizabeth and Jersey City, N.J., and Staten Island, N.Y.
He rode the Lackawanna/Erie Lackawanna Phoebe Snow more times than he can count to visit his grandparents in upstate New York, beginning in the early 1950s right up to the train's demise in 1966. He remembers the rough ride west of Binghamton, N.Y., in 1958 after the Lackawanna and Erie consolidated traffic on Erie tracks from there to Corning, N.Y., prior to their 1960 merger.Rich_Roberts2.jpg
When Rich's family traveled to upstate New York by car, they encountered the Lackawanna's Phillipsburg Branch at Washington, N.J., crossed over the shiny rails of Lehigh & Hudson River Railway's main line at Buttzville, N.J., and paralleled the DL&W's then-active Old Road west for many miles along the Delaware River.
Approaching the Delaware Water Gap, the Roberts family drove under the spidery Lehigh & New England trestle at Portland, N.J., which was active until 1961. Passing through the Green Ridge section of Scranton, Pa., his dad pointed out activity on the New York, Ontario & Western.
Further north, the trip paralleled long stretches of the Lehigh Valley's main line, giving his dad a memorable opportunity to pace the railroad's Alco C-628 "Snowbirds." The family always stopped for lunch at Shadowbrook Farms in Tunkhannock, Pa., where Rich – hamburger in hand – watched a Lehigh Valley freight negotiate a horseshoe curve on the Montrose Branch.
After graduating from Colgate University in 1975 with a degree in political science, Rich took a job as a clerk in the newsroom of Harrisburg's daily newspaper where Dan Cupper, an editor, helped sharpen his writing and editing skills. After eight years, Rich switched to public relations and worked for Hershey Entertainment, two central Pennsylvania advertising agencies, Choice Hotels in Maryland and Cendant and Wyndham in New Jersey before establishing his own marketing and communications firm, RDR PR, in 2008.
He lives with his family in Annville, Pa., within earshot of Norfolk Southern's Harrisburg Line and about a 50-minute drive to Reading & Northern's headquarters in Port Clinton, Pa. In February 2020, he made his second pilgrimage to the Cumbres & Toltec Scenic for a two-day photographer's special from Chama, N.M., to Cumbres Pass, Colorado, featuring the railroad's OY rotary snowplow.