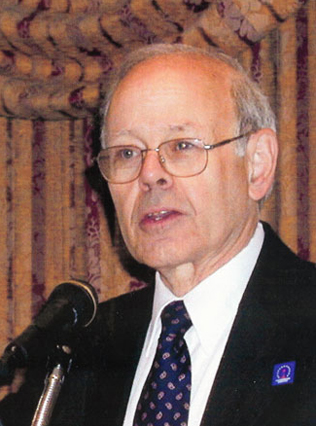 William F. Howes, Jr.
Member Since: 1956
3454 Cormorant Cove Drive
Jacksonville, Florida 32223-2790
Phone: 904-891-3540

A civil engineer by education, Bill Howes joined the Baltimore & Ohio Railroad in 1963 following brief employment in the engineering department of the New Haven Railroad. Over the course of his 25-year career with B&O, the affiliated Chesapeake & Ohio and Western Maryland, and successors Chessie System and CSX Transportation, Howes worked in the operating, industrial engineering, passenger services, casualty prevention and executive departments, retiring in 1988 as vice-president research & analysis.
Since leaving CSX, he has been a consultant to the industry and government on railroad passenger and risk management issues.
Howes has long had an interest in railroad history. He joined the Railway & Locomotive Historical Society in 1956 and helped organize the Southeast Chapter in Jacksonville, Florida in 1989. He was elected to the R&LHS board of directors in 1991 and has served in various capacities, including newsletter editor, vice-president, and, from 1994 to 2003, as president. He has coauthored three books on railroading:
The American Railroad (Welsh, with Howes and Boyd)
Travel by Pullman (Welsh and Howes)
The Cars of Pullman (Welsh, Howes and Holland)